ARDF Techniek

TIME DIFFERENCE of ARRIVAL (TDOA)
Schema's en technische beschrijvingen van ARDF apparatuur.
(voor sommige bestanden heeft u de SprintLayout viewer, sPlan viewer of Acrobat Reader nodig. Deze vindt u in de software sectie van deze website.)
TDOA 5 (Time Difference of Arrival) documentatie
Basic designs are from WB2HOL and VK3ZPF. Thanks to them I have been able to do al this.
The NEW 4v1 PCB layout has not been tested yet. Only in modified 3v1 setup. There may be small errors in the printlayout.
The 4v1 schematic is correct.

TDOA5 4v1 schematics and TDOA5 4v1 component layout & pdf (prototype modifications to improve stability)

TDOA5 4v1 component list (in RTF)

TDOA5 4v1 printed circuit board in PDF (Sprintlayout file)

TDOA5 antenna switcher printed circuit board (Sprintlayout file)

All files in one ZIP-file (updated on 02-03-2016, but all is still in prototype phase and un-tested)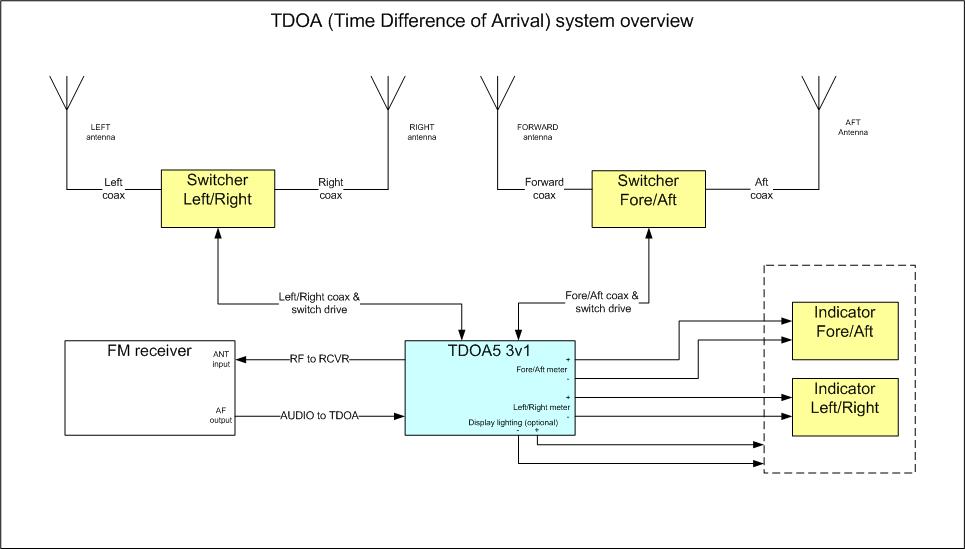 Here are some pictures that give an overview of the components used.
(click on the pictures to get a high resolution view)
<home or ARDF Techniek page >
Webmaster: Edwin (pe5edw@veron.nl) - Last update: 02-Mar-2016